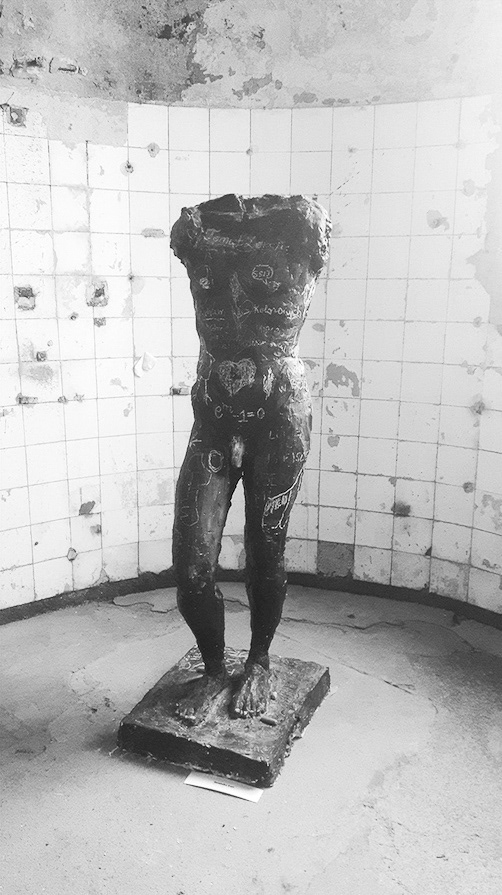 Project thats, based idea was to find connection between, classic sculpture and modern conceptual thinking.
The sculpture is colored by blackboard paint, everyone could draw whatever they want.
Feel free to draw !
Projekt polegał na znalezieniu połączenia pomiędzy klasyczną rzeźbą a nowoczesnym myśleniem konceptualnym. 
Rzeźba jest pomalowana farbą tablicową, każdy może narysować co tylko zechce.. 
Zapraszam do rysowania!